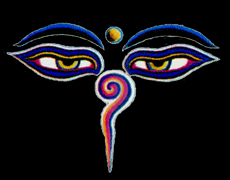 Sal Monella starts tonight's proceedings reporting on New York's Sleep Apnea clinic, Chris Christie on the diet he couldn't watch (and so TiVoed), Donald Trump's Ashley Madison marital fidelity test, and Rick Perry's orangutan-candidate protest. Host TJ Savino talks about his recent trip to NYC, meeting with Frank and Ray Cotolo, nighttime driving woes, and jet lag. Then philanthropic activist and adventure-trekker Jeff Rasley discusses his books and personal experiences in Nepal. Rasley talks about walking not only the peaks of Everest, but the fine line between benefiting and negating the primitive, mostly unchanged ancient Nepalese Himalayan village people of Basa. Hear The Artist Dee and Ann Marie of Four Culture Radio's weekly live broadcast Up All Night on their cool, new promotional announcement for Savino Veritas and Juiced Talk Radio.​
This is Savino Veritas! Follow T.J on Twitter @tjsavino.
Read more at Topical Tweets and Titilations.
Podcast: Play in new window | Download