Cotolo Chronicles: Lost in ACE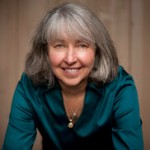 Dr. Karen Wyatt (pictured on right) returns to the show to talk about adverse childhood experiences (ACE) and her new program that helps people face wounds from childhood that can manifest in adult behavior, crippling relationships, careers and your health. Join the doctor and your host for an important discussion on the ripples of the past that affect us all and get with the program that helps you get over it all.
Brought to you by 'Molotov Memoirs,' the digital version, now at Blurb, only $3.99 and 'License To Skill,' first release in digital format at Amazon, only $2.99.
Podcast: Play in new window | Download