Cotolo Chronicles: Solo Return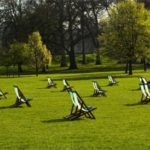 LIVE, Thursday, May 18 at 9 p.m. EST, we return from a two-week hiatus with two hours of talk and thought turned into talk and rabbit holes and notions and the swinging of the saloon doors separating our host's conscious and subconscious. Back in his swiveling broadcasting seat, alone and "all there" for listeners, our host delivers all that you cannot get from anywhere else, any time.
Cotolo Chronicles is LIVE broadcasting on SRN from 9 – 11 PM EDT and is brought to you by Sweet Shepherd, a novella for your Kindle at Amazon. And by More Molotov Memoirs, the digital version, now at Blurb, only $5.99 and Man of La Mantra, the hilarious novella offering all of its proceeds to Fourculture Magazine, in digital format at Amazon, only $2.99.
Follow Frank Cotolo on Twitter: @FrankCotolo | Blogspot: Cotolo Chronicles | Facebook: @FrankCotolo
Podcast: Play in new window | Download