Cotolo Chronicles: The Virtual Big Brother Betrayal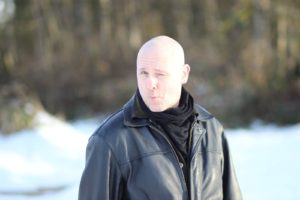 LIVE, Thursday, March 30 at 9 p.m. EST, a discussion of the recent U.S. Senate decision that affects the privacy of everyone logging onto the Internet. The digital guru Seven Graylands joins us to contribute his acumen on how your personal information will be marketed and how your browsing history can legally fall into the hands of those who once protected it. And, of course, more on pinballs in the new millennium.
Brought to you by the e-book 'Sweet Shepherd,' Amazon, $2.99. Also by 'More Molotov Memoirs,' the digital version, now at Blurb, only $5.99 and 'Man of la mantra,' the hilarious novella offering all of its proceeds to fourculture magazine, in digital format at Amazon, only $4.99.
Follow Frank Cotolo on Twitter: @FrankCotolo | Blogspot: Cotolo Chronicles | Facebook: @FrankCotolo
Podcast: Play in new window | Download