Cotolo Chronicles: Live and Let Die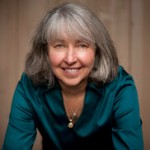 Dr. Karen Wyatt returns to discuss matters of death and how we can best deal with it when it touches our lives. Dr. Wyatt's mother recently passed away and she had to face many of the emotional challenges she wrote about in her book, What Really Matters.
Brought to you by 'Molotov Memoirs,' the digital version, now at Blurb, only $3.99 and 'License To Skill,' first release in digital format at Amazon, only $2.99.
Podcast: Play in new window | Download