The Fabulous D Show: Sebastian Jauregui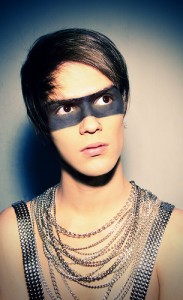 Sebastian Jauregui joins The Artist D to discuss his fabulous pop art music life. Sebastian explains his Colombian life and excellent mindset to overcome the diversity of his country and our world. Learn of his inspirations and motiations. We've found the keys to the spaceship with this fabulous silver-obsessed celebrity … won't you join us? Guest appearance by Taffy, Sebastian's headless doll and backup singer. It's all on this episode of The Fabulous D Show!
Hear more of Sebastian at Reverbnation.
See more of Sebastian's visuals at his YouTube.
Visit Sebastian at Facebook.
Add Sebastian on Twitter.
Podcast: Play in new window | Download