The Fabulous D Show: Jay Baker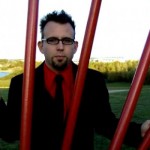 It's a politicapocalypse! Famed Media Activist and old friend of the show joins The Artist D in this post-politic show to discuss the election in America, Britain and the global landscape. Has the Occupy movement marred the mask? Will our time be up in 2012? All that and China. Jay and D make government and politics actually sound interesting so don't be scared!
Visit Jay Baker online at MediaActivist.com and add him on Twitter!
Podcast: Play in new window | Download